29 Nov 2022 / MARINAFORUM REGENSBURG & ONLINE
REEPRODUCE at EDPC 2022!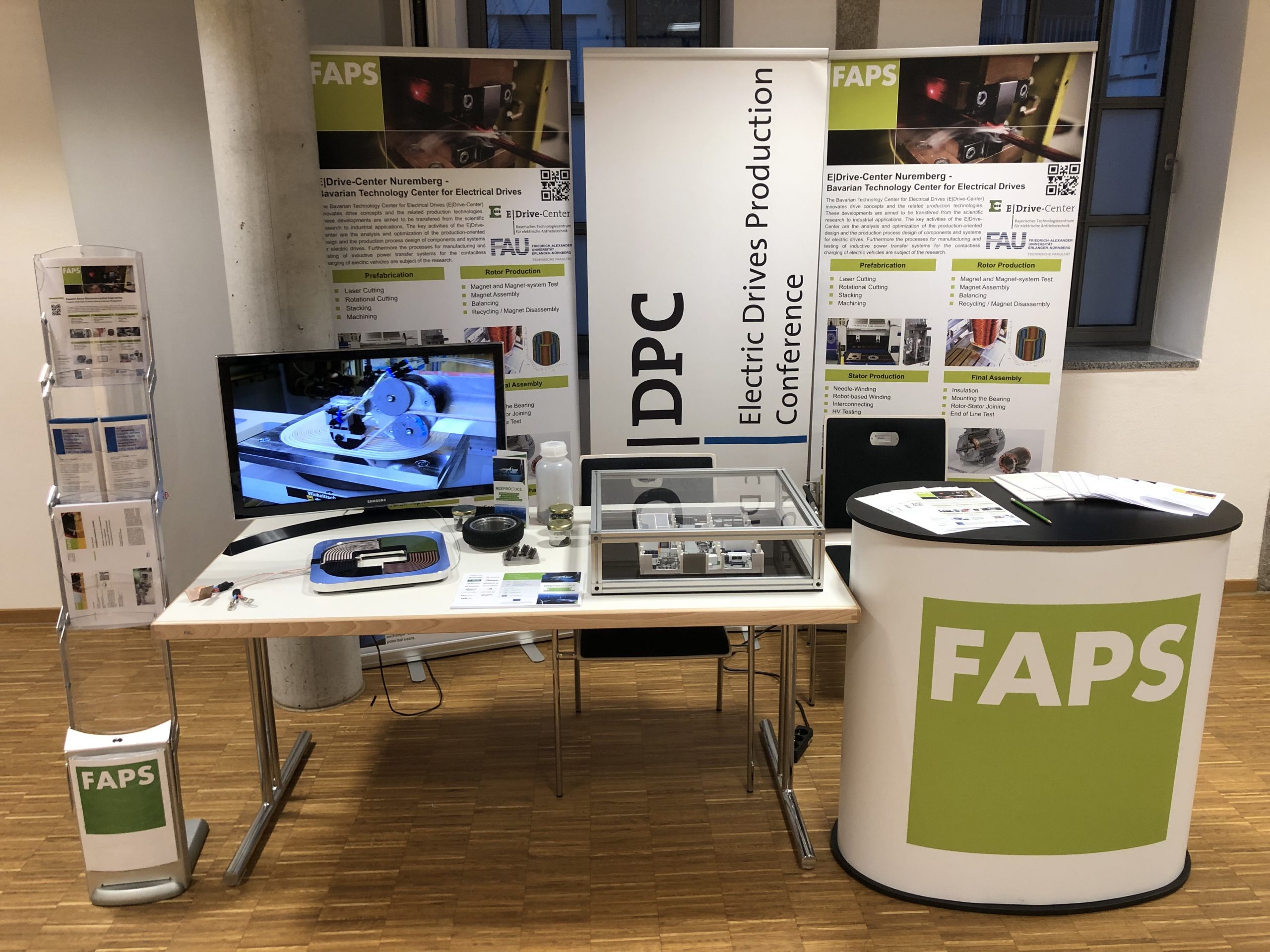 Our colleagues from Institute FAPS of the Friedrich-Alexander-Universität Erlangen-Nürnberg (FAU) were on 29-30 November 2022 at the 12𝐭𝐡 𝐈𝐧𝐭𝐞𝐫𝐧𝐚𝐭𝐢𝐨𝐧𝐚𝐥 𝐄𝐥𝐞𝐜𝐭𝐫𝐢𝐜 𝐃𝐫𝐢𝐯𝐞𝐬 𝐏𝐫𝐨𝐝𝐮𝐜𝐭𝐢𝐨𝐧 𝐂𝐨𝐧𝐟𝐞𝐫𝐞𝐧𝐜𝐞 (𝐄|𝐃𝐏𝐂) 2022 representing the REEPRODUCE project. 
About the event
The 𝐄|𝐃𝐏𝐂 is an annual scientific conference with focus on all aspects regarding the production of electric drives and with participants from science and industry. During the event there were 55 presentations and three keynotes. The conference also included an exhibition for the direct exchange between the participants. In this context, FAU the REEPRODUCE project and the topic of rare-earth magnetic recycling.