27 Apr 2023
How is REEPRODUCE optimising the extraction process of Nd-based permanent magnets from devices at small scale?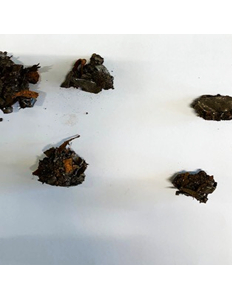 The institute for Factory Automation and Production Systems (FAPS) of FAU is dealing with the development of electrical machines as well as process development for diverse applications. They will now bring these interdisciplinary strengths to bear on the recovery of critical raw materials.
The role of FAU is to develop processes for the separation or disassembly of magnets from e-waste and end-of-life products. "As a research institute, we focus on basic development and concept validation for dismantling and sorting technologies in preparation for industrial upscaling."
What are your ambitions in contributing to stimulate a more sustainable Europe raw material value chain?
We are aware of our responsibility to contribute to a sustainable and at the same time competitive Europe. To achieve this goal, a closed loop economy for critical raw materials is essential.
As experts on e-motors, how significant do you think they are for the future EU rare-earth elements (REEs) supply?
Electric motors for high-performance drives (e.g., traction drives) are one of the main applications for relevant rare earth materials such as Neodymium, Praseodymium, Terbium and Dysprosium. Therefore, e-motors are seen as one of the most important market drivers of REEs. The dependency on exports of the relevant European industries dealing with e-motors is of big concern. Facilitating a European REEs value chain is paramount to secure a reliable supply.
What are the challenges faced in handling the process to recover permanent magnets (PMs) from EoL e-motors and how impactful is it on the EU's e-motors market?
Currently, there are no series processes that allow the recovery of rare earth magnets from EoL e-motors. Major challenges are the large variety of products and the missing labeling of rare earth content in the permanent magnets used in the e-motors. In addition, sorting rare earth PMs from shredded material is challenging because their concentration is low, and the physical properties are very similar to those of other ferromagnetic materials.
How are you going to optimise the process of dismantling Nd-based PM from e-motors?
At the institute FAPS we are currently developing concepts that can be applied to different rotor topologies and products. In doing so, we use adaptive tools, robots and image recognition. For this purpose, we conduct test series with different process variants, optimize these processes and subsequently build demonstrator machines together with the project partner Bronneberg.
How are you going to optimise the process of dismantling Nd-based PM from hard disk drives (HDDs)?
The architecture of the hard disk drives differs largely from that of rotors from e-motors. However, the design of the HDDs is quite standardised. Therefore, we will adapt the processes to dismantle Nd-based magnets from the rotors to a flow process to dismantle magnets from the HDDs.
How do you plan the development of the process to separate Nd-based materials from shredded components?
The processing of shredded material is the most complex part of our tasks. This is a sorting rather than dismantling task, which must be designed as a flow process. The input material is a mixture of different ferromagnetic materials, with the individual components having similar physical properties. Therefore, the individual components must be sequentially separated until only rare earth magnets remain. Sorting methods based on different physical principles are used for this purpose.
Know more about FAU here.