06 Dec 2022
The REEPRODUCE project at the Circular Wallonia Days 2022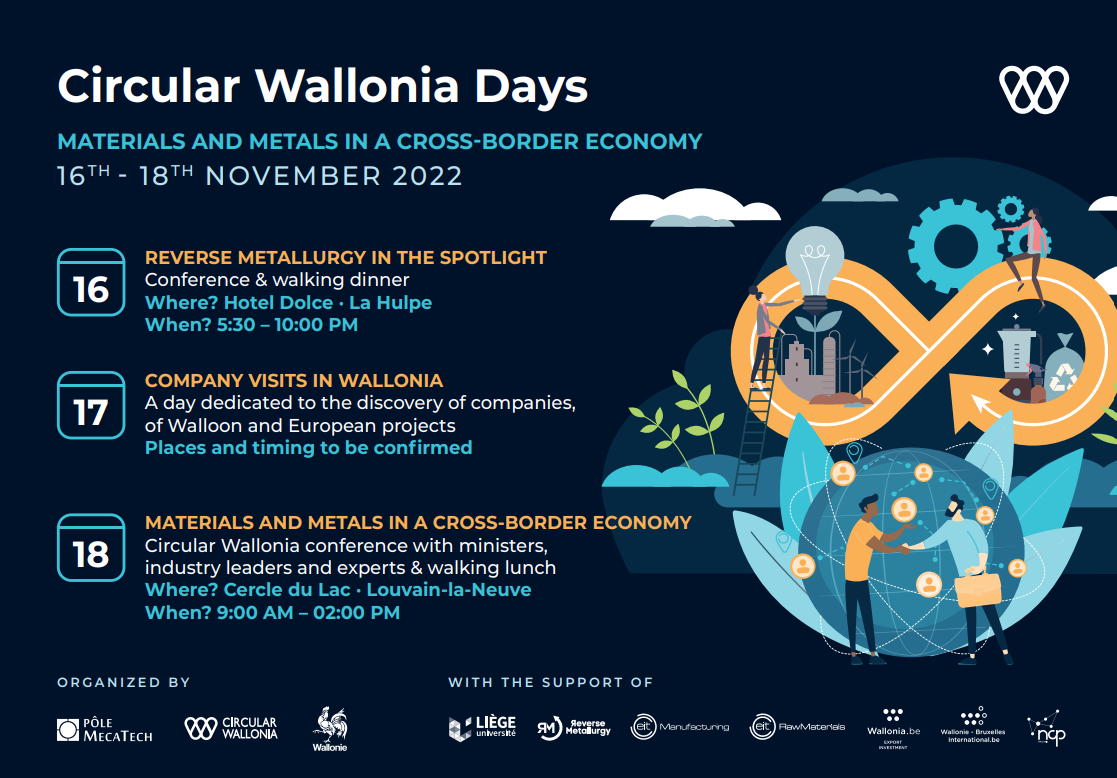 Within the 1st edition of the Circular Wallonia Days, Hydrometal welcomed a delegation of European stakeholders in the metal value chain.
Hydrometal was part of the first edition of the Circular Wallonia Days focused on materials and metals in a cross-border economy. As a satellite event of the 7th edition of the Raw Materials Week in Brussels, the event gathered the Walloon metallurgy ecosystem on 16-18 November.
On the second day, a delegation of European stakeholders in the metal value chain visited Wallonia's research and technology organisations and industry leaders, such as Hydrometal's operation in Engis (Liege province). Hydrometal's Director and Departments of Production, Business Development, and R&D guided the visit explaining the current processes in the recycling of non-ferrous metals, Walloon- and EU-Funded R&D projects, and vision towards contributing to the recycling of critical metals for Europe's sustainability ambition. Besides the explanation about how the Walloon region of Belgium is part of the circular economy, Hydrometal aimed at opening its doors to stimulating cross-collaboration with different European chemical and metallurgical sectors.
The guided visit allowed guests to learn more about the company's involvement in EU-funded R&D projects, such as REEPRODUCE (Grant Agreement 101057733), where Hydrometal will operate and validate at pilot scale the Advanced Hydrometallurgy technology in the recovery of rare earths from end-of-life Nd-based permanent magnets, previously extracted from a variety of end-of-life products.
Source: Hydrometal S.A.