08 May 2023
We are proud to reveal the External Advisory Board of the project!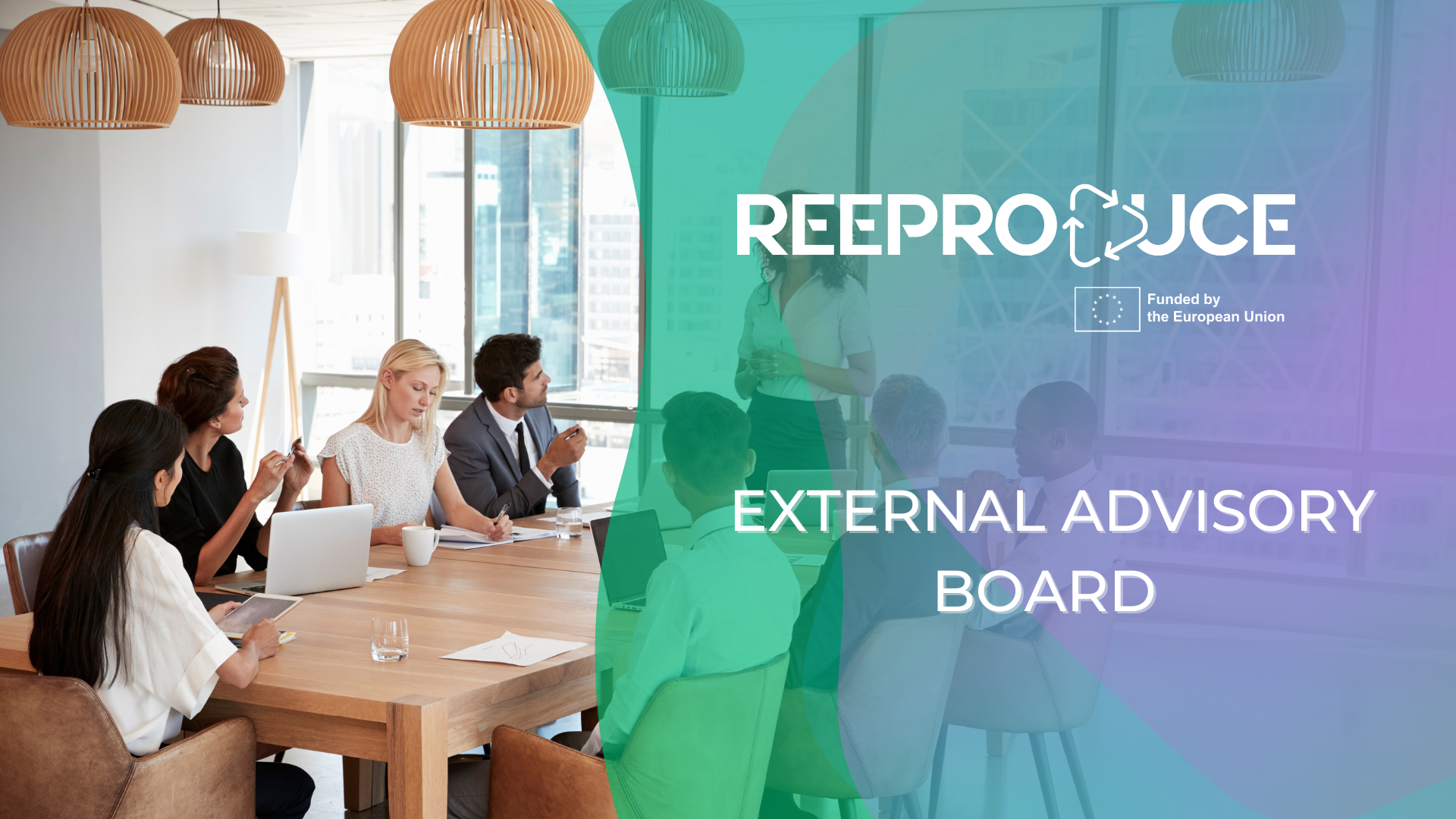 The external advisory board (EAB) of REEPRODUCE is composed of experienced experts in the project's scope. The role, as an independent body, is to give oversight, validate the project direction and results, and provide feedback.
The REEPRODUCE's EAB members are: 
David O'Brock, Commercial Director at REEtec, Norway
"The ability to effectively process end-of-life permanent magnet materials into high quality new magnets is one of the processes that REEtec has considered important for the continued development of the rare earth magnet industry in Europe. I am very happy to participate in the REEPRODUCE External Advisory Board, and contribute with expertise, point of view, test material, provide input on market requirements and required chemical specifications for use in the production of high-performance magnets."
Toru H. Okabe, Director General, Professor Institute of Industrial  Science, The University of Tokyo, Japan
"For over 35 years now, I have consistently pursued research on smelting/recycling "rare metals" or "specialty metals" or "less-common metals". In addition to research on innovative production technologies, I have been working on developing innovative environmentally friendly recycling technologies for rare metals such as niobium, tantalum, tungsten, rhenium, rare-earth metals, and precious metals. I am very interested in the REEPRODUCE project, and I would be happy to participate in the REEPRODUCE External Advisory Board, providing input on metal recycling technologies developed in Japan, and rare earth magnets' value chain."
Mario Champagne, p.eng., Chemical Process Engineer, European Recycling Platform, Landbell Group
"From the OEM's standpoint, ERP as a producer responsibility organisation feels an increasing interest from the Electric and Electronic Equipment (EEE)industry in developing their circular economy strategy namely by incorporating post-consumer materials, as secondary raw materials, like RE containing magnets, in their new products.
We are very excited about the plans proposed that will allow recovery of valuable material from end-of-life equipment, that will provide Europe with the possibility of having a secondary rare earth value chain. We are convinced of the impact that the results of the project can bring, and fully support this proposal and the consortium behind it. I am happy to participate in the REEPRODUCE External Advisory Board, to contribute by bringing our Group expertise in WEEE collection and recycling, to facilitate support from our supply chain in obtaining test material, and to provide input on the study development and results."
Jula Lanzer, Development Engineer, Materials & Components for Future Powertrain, Mercedes-Benz AG, Germany
"At Mercedes-Benz, our ambition is to make our entire fleet of new vehicles net carbon-neutral along the entire value chain and over the vehicles' entire life cycle by 2039 – from technical development to the extraction of raw materials, to production, service life and recycling. We work intensively to close material loops and increase the proportion of recycled materials to conserve primary resources.
Our goal is to build the world's most desirable cars and therefore we need high performance materials and magnets in our electrical drive systems. Securing a stable and environmentally friendly rare earth magnets value chain in a closed loop in Europe is essential and we are convinced of the impact that the results of the REEPRODUCE project can bring in this respect. We are happy to participate in the external advisory board bringing expertise in the field, point of view from an automobile manufacturer as well as providing test material to bring the project forward."
Dr. Roland Gauß, Head of Innovation and Business Intelligence EIT RawMaterials (Germany)
"As Head of Innovation at EIT RawMaterials and the coordinator of the Cluster "Rare Earth Magnets and Motors" of the European Raw Materials Alliance (ERMA), I am happy to participate in the REEPRODUCE External Advisory Board with an independent view on technology and business development in the field of rare earths and emerging energy and automotive technologies. In addition, I would be happy to support the consortium to connect with ERMA, i.e., in terms of matchmaking and identification of investors".